Mobile App
Get FREE instant access to local listings from ANY cell or tablet!
Our Mobile App is synced with the local MLS to insure up-to-the-minute details.

Text "KW2CCK7L4" to 87778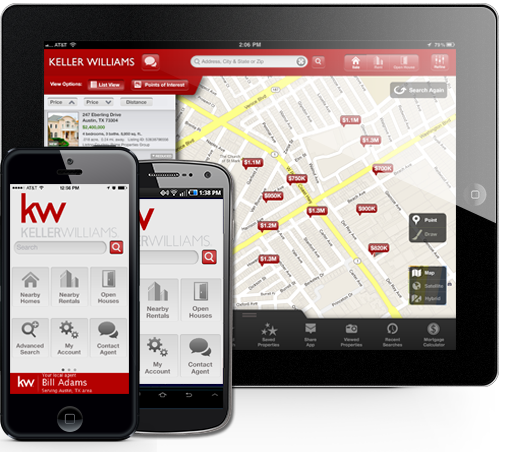 Our GPS-enabled app allows you to easily search for all properties in the MLS database (not just Keller Williams listings), view local property details with photos, create notes about what you like for each property, share property information and much more.